1. What is Market Research ?
Market Research is the process of identifying the total potential of your business, knowing the target customer, identify major competitors and developing a strategy to acquire those customers.
There are a lot of detailed ways to do professional research but here we are going to explain to you some fast ways to do market research for your business just sitting at your desk.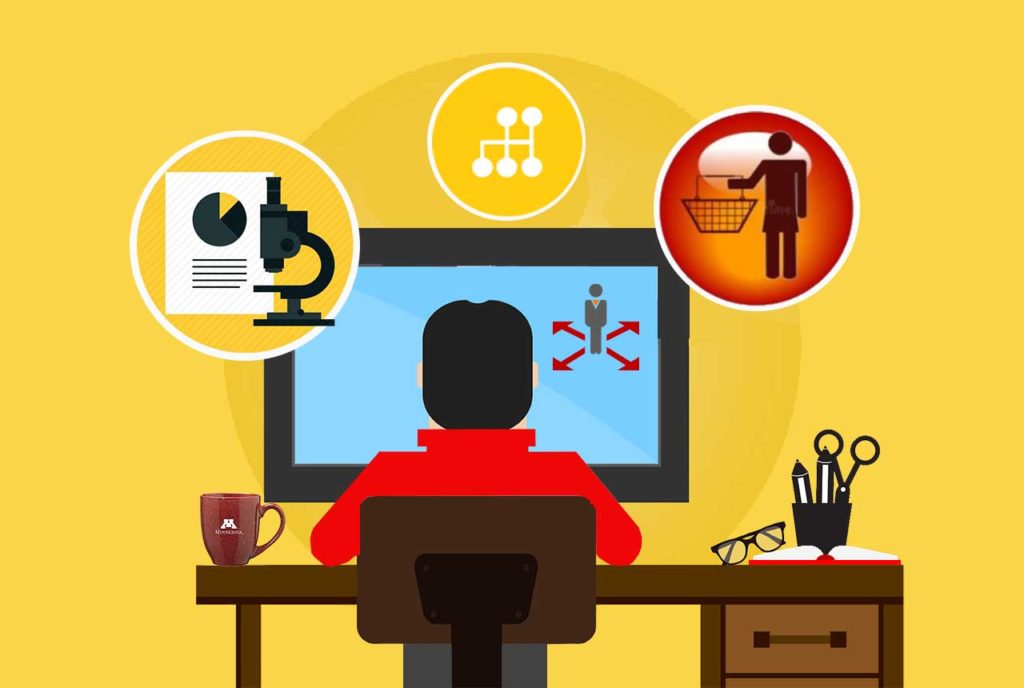 To Evaluate Total Market Size
New Markets for your business
Find Biggest Competitors
Learn New Business Models in your Industry
Identify Target Customers, Pain Points and Value Propositions
To Know the best advertising strategies according to your customer
Where To Start Doing Market Research?
Start by asking the right questions! A Market research report for your business should have the answers to all the questions in your head as a business owner or an investor. Start with identifying those questions. Some examples are:
What are new markets best for expanding or launching the product?
How to establish sales channels in a new market?
What are the latest technologies and trends in the industry?
What kind of startups are coming in the industry?
How much investment will be required to launch the service or product?
2. Types of Market Research
There are many types of market research you can do yourself or pay some organisation to do it for you. HBF Direct has done professional market research for many industries and businesses. Feel free to contact us. Just fill our form or directly Whatsapp us with your potential questions about your market and our team will contact you.
There are basically two types of research we can focus on conducting for your business:
Primary Market Research: Primary research is the first-hand data about your CX and how you can improve it. It basically divides your target customers into different customer profiles and designs surveys or interview according to the personas to collect data from them. Primary research can also be exploratory to find out possible problems which need to be solved to make the product or service better.
Secondary Market Research: Secondary market research is basically a collection of quantitative or qualitative data from varied internet sources like public records, government data, the market research report samples etc. It can also be an analysis of your internal data like sales, revenue, profit margins etc.
Primary Market Research: Surveys & Interview Research
If you have existing customers or you are planning to launch a new one, then you can design a survey questionnaire to collect some customer experience data to find the pain points in your customer lifecycle and do your market research.
While the Interview will provide a close and insightful analysis of customer experience but the survey form is better to do for a large customer group. Take the help of a professional before designing your survey so that you can analyse the data in an efficient manner.
You can use Google Forms to create a free survey or there are several survey tools available in the market whose links are given below:
HBF Direct Consultants can help your business do the right survey for your customers so that you collect the best quality data to give insights about your customer journey. Remember, the time and money spent in doing market research should translate into more sales or revenue to make it a success for your business.
Secondary Market Research: External & Internal Sources
While Primary Market Research is necessary for analysing your customer data and business performance. Secondary Market research is equally important to understand market trends and the latest business models in your industry.
There are several free resources you can take advantage of to do your secondary market research:
Statista: Statista is a good website to view data about the overall industry you are doing business in. If you are working in the automobile industry for example. You can get data about the total automotive sales in your country and make an estimate of the market size for your products and services from there.
International Organizations:  Many    International and national bodies provide accurate information on the Economy, Business Opportunities, Investment Ideas, Industry Trends, Government projects around the world. Some of the best reliable sources are ibef.org, World Economic Outlook by imf.org, data.un.org etc.
News Reports: All business news channels and newspapers regularly publish reports about all the major industries and MNCs in the economy whenever there are annual general meetings, financial year-end reports or public statements from any of the organisations.
3. Best Frameworks for Market Research
Business Frameworks are useful tools that help you analyze business issues and structure your thinking. Strategy consultants and business analysts often use these frameworks in order to clearly communicate their recommendations to their clients.
There have been thousands of scientific articles trying to come up with innovative and useful frameworks in business, management and strategy. Here we cover the best frameworks used and recommended by HBF Direct consultants for Market Research Reports.
Porter's 5 Forces Analysis
Porter's Five Forces analysis is a framework that helps analyzing the level of competition within a certain industry. It is especially useful when starting a new business or when entering a new industry sector. According to this framework, competitiveness does not only come from competitors. Rather, the state of competition in an industry depends on five basic forces: threat of new entrants, bargaining power of suppliers, bargaining power of buyers, threat of substitute products or services, and existing industry rivalry.
The collective strength of these forces determines the profit potential of an industry and thus its attractiveness. If the five forces are intense (e.g. airline industry), almost no company in the industry earns attractive returns on investments. If the forces are mild however (e.g. softdrink industry), there is room for higher returns.
The customer journey map is a visual representation of the customer lifecycle right from the awareness stage to the lead generation phase to becoming an advocate of your business.
You can only understand your customer pain points when you have walked a mile in their shoes. The map lets you find out new opportunities where you can tap your audience's attention and turn them into good-paying customers faster.
If you have a raw idea of a business and want to document it on paper fast enough, then the Business Model Canvas is the best framework we like to use.
The right side of the BMC focuses on the customer (external), while, the left side of the canvas focuses on the business (internal).
Both external and internal factors meet around the value proposition, which is the exchange of value between your business and your customer/clients.
There are also other important frameworks like SWOT, PESTLE, Ansoff Matrix, Product Demand Matrix. It is important not to get lost in the frameworks and focus on the questions you need answers for while doing your market research.
Contact Us if you want to get a professional market research report for your industry by clicking here. Our team will contact you soon.